This was one of my most favorite Christmas songs growing up. My mom had a Johnny Mathis Christmas tape (yes, tape) that we listened to over and over while putting up Christmas decor and making mountains of cookies. Marshmallow World was my absolute favorite, but this song followed close after. Something about the imagery just really spoke to me… a peaceful Christmas night… it still speaks to me.
The peaceful night imagery really seemed to be impressed on my creative psyche, so here is my interpretation: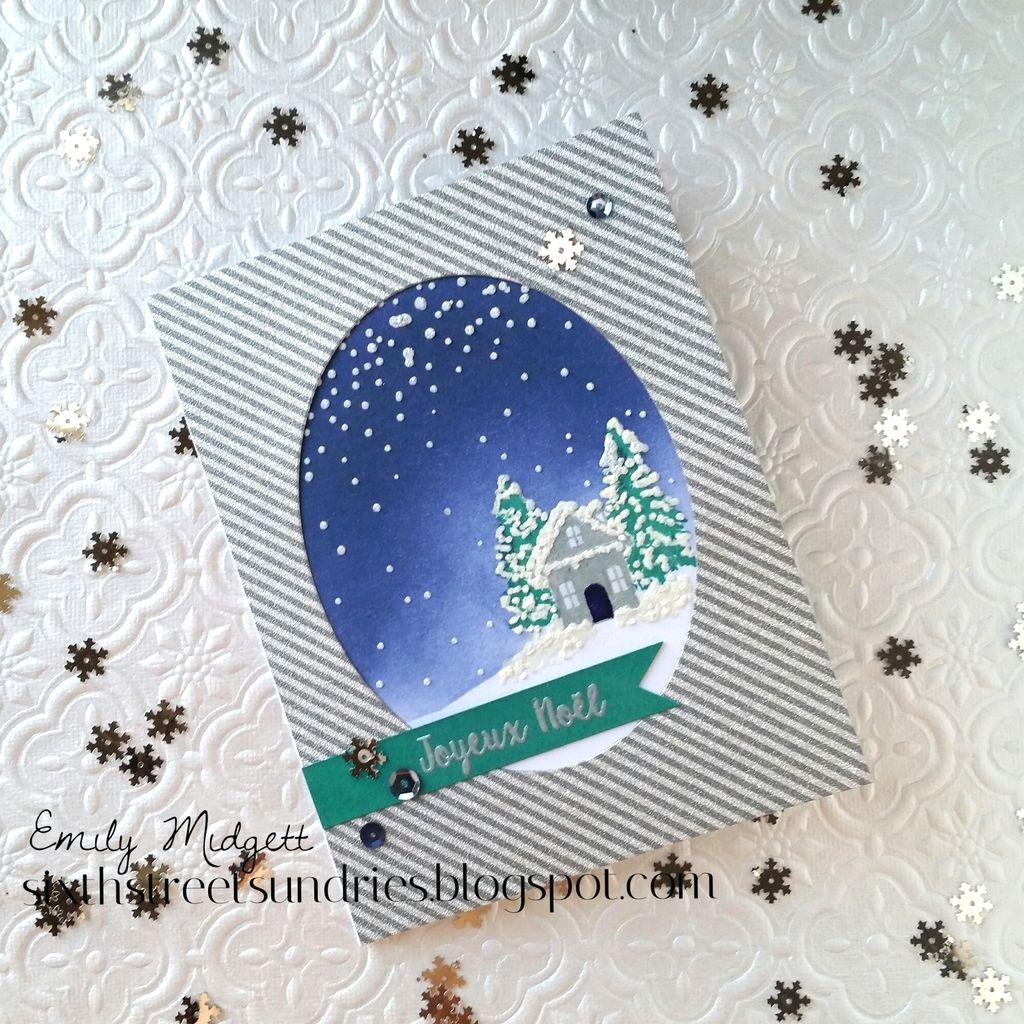 To start, I die cut the window of the full A2 panel (DCWV Twinkle Glints paper) using the Avery Elle
Sweet Scallops dies
, which I then lightly traced onto my card front to serve as a guide for my stamping and ink blending. I stamped the house from the Hero Arts
Winter Scene
stamp set using Memento London Fog ink on some Post It paper, then stamped it a little off-center of my card front. I fussy cut the mask, placed it over my house, then stamped my trees with Hero Arts
Emerald Green
. After my initial stamping was done, I was ready to begin my ink blending for the sky. I created a mask for the ground by simply stamping the house and trees on some more Post It paper, then cutting in a hill shape along the bottom. I placed that where I wanted it beneath the house, then used the Molotow Masking Fluid pen to mask off the trees and house. After it was dry, I was ready to begin my ink blending. I made certain to concentrate my color (Chipped Sapphire) towards the top of my traced oval, getting lighter and lighter towards the house. After the ink blending was complete, I used the Marvy Snow Pen to add snow to the house and trees, then snowfall to the sky. Again, I kept it concentrated towards the top of the oval, spreading it out more sporadically as I got closer to the "earth." I added some Glossy Accents to the windows and doors, added a banner sentiment (sentiment is from AE's
Snow Globe
set), and finished it off with some snowflake sequins.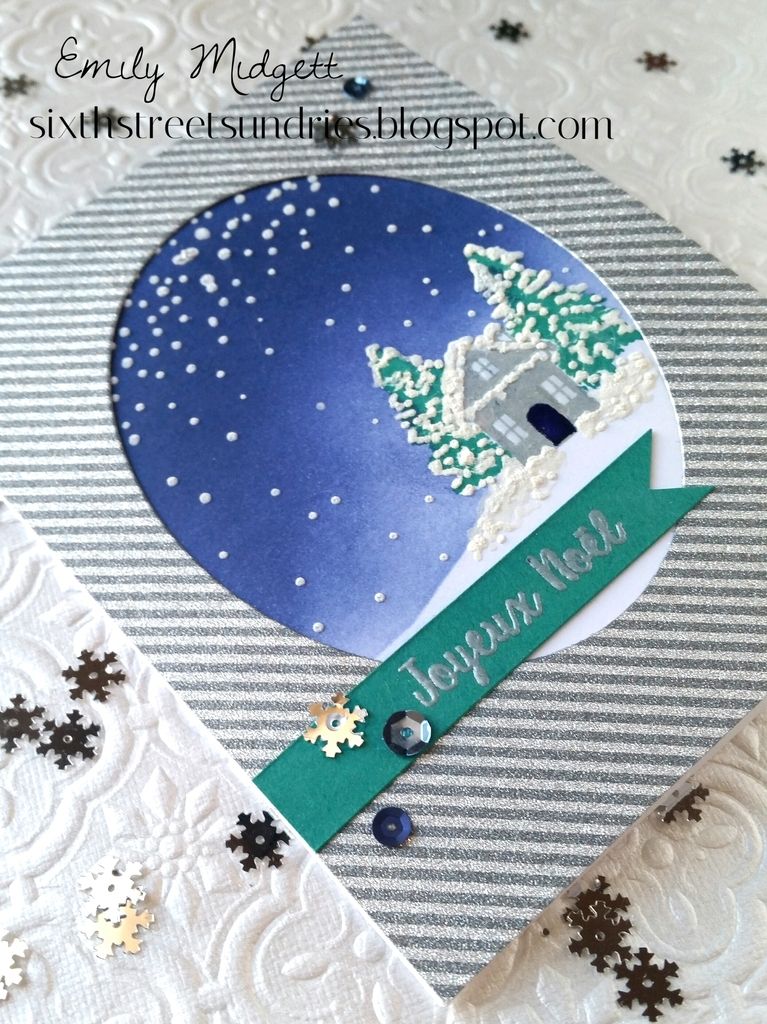 I hope you enjoyed this card! I have so many fun new Christmas things to play with, but I'm not sure if I'll be able to blog all of them over the next few weeks as I prep for my kiddos' birthday party, so be sure to follow me on Instagram! I'll definitely be sharing quite a lot there!
Have a great rest of the week, friends!